I am so excited to release the latest version of Damn Vulnerable iOS app for iOS 8. Up till now, DVIA has been downloaded more than 75000 times and i can't wait for the count to reach 6 digits :–)
Following vulnerabilities and challenges have been added in the latest version.
Sensitive information in memory
Webkit Caching (Insecure data storage)
Certificate pinning bypass
You can download the latest version from here. The source code is available on the project's github page here.
Manual Installation
The easiest way is to install the application from Cydia. Add the source repo.kylelevin.com and search for DamnVulnerableiOSApp.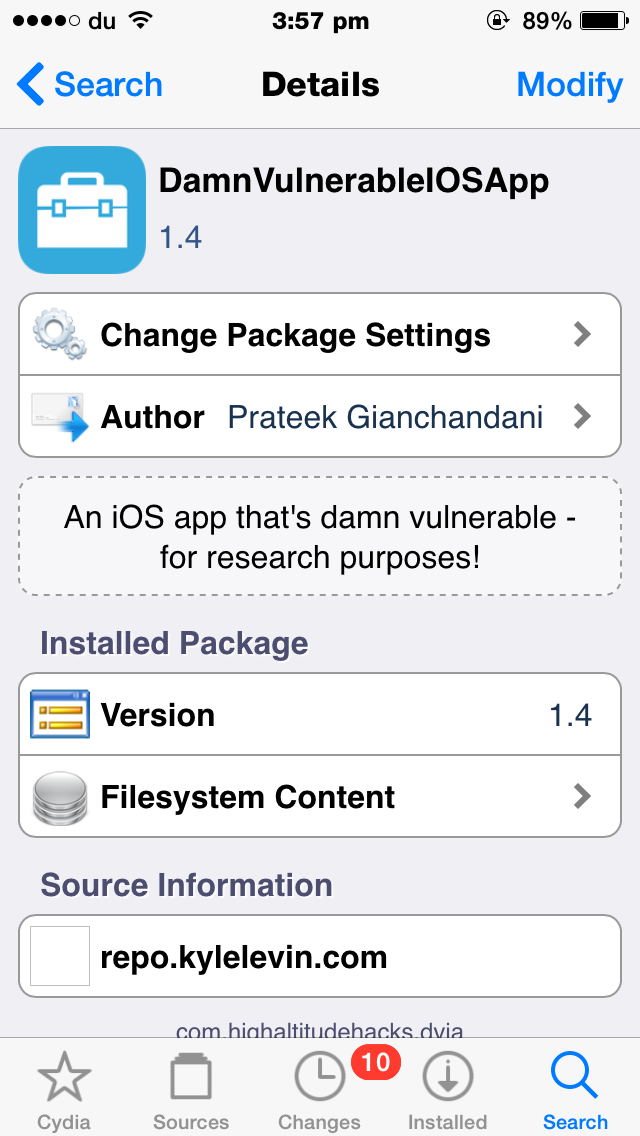 Read on →